Destruction of Dresden and Reconstruction
Seventy-five years ago, from February 13 until February 15, Dresden was destroyed by four bombing runs by the Allies. After the reunification of Germany in 1990, much reconstruction was done to restore the beauty of the historic center of the city.
Today the skyline of Dresden shows the restored beauty of the city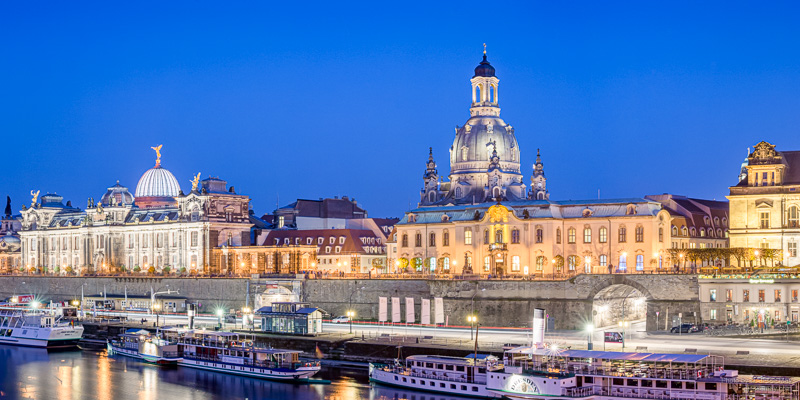 The reconstruction of the Frauenkirche began 1994 and was completed 2005.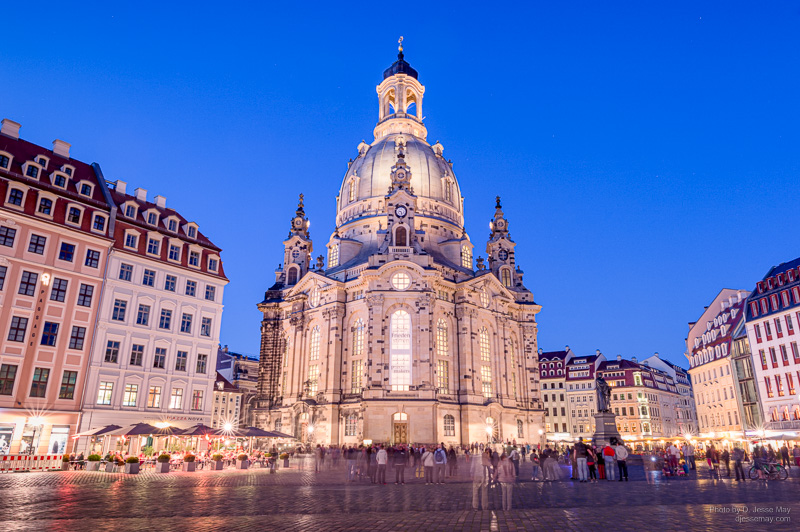 The original cross from the top of the church was deformed by the heat of the fires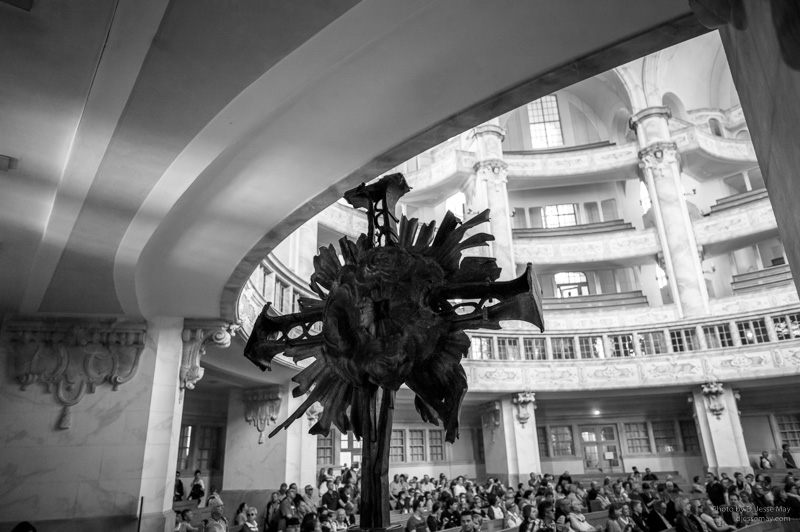 Approximately 3,800 original stones were used in the reconstruction.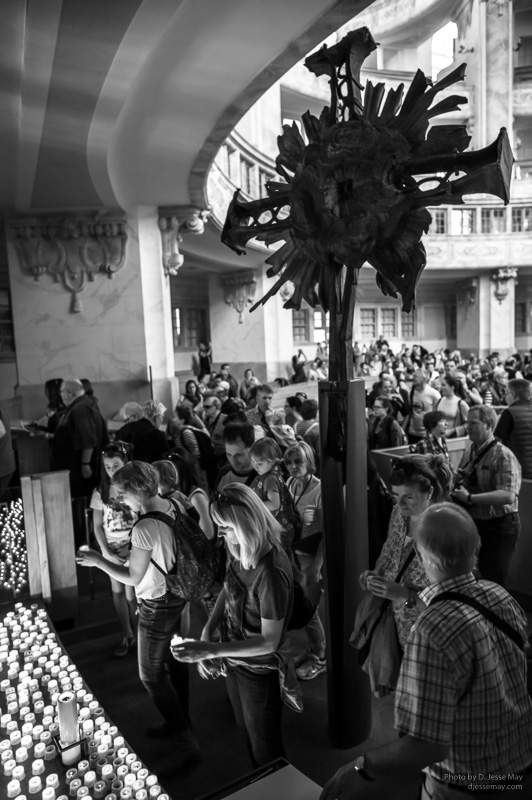 The new cross, at the top of the Frauenkirche, was made by Alan Smith, a British goldsmith, whose father participated in the bombings of Dresden.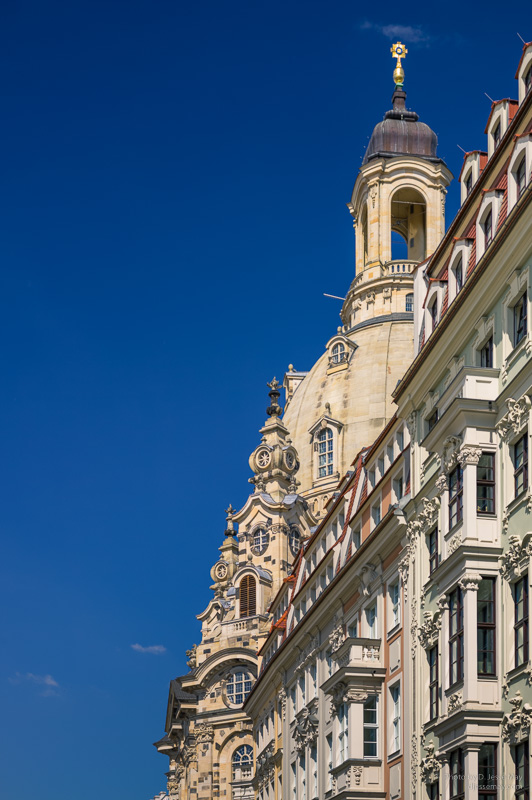 The restored old town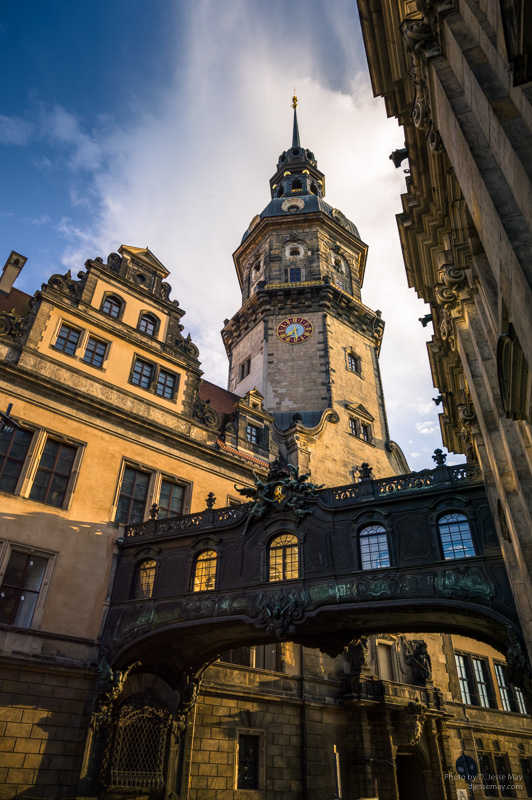 Zwinger Palace

Theaterplatz and Hofkirche.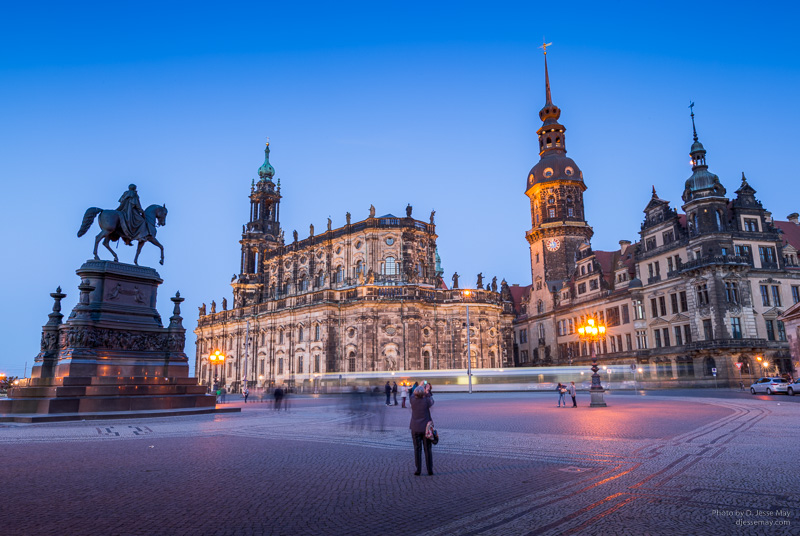 Fürstenzug (Procession of Princes), constructed of porcelain tiles, with the Frauenkirche in the background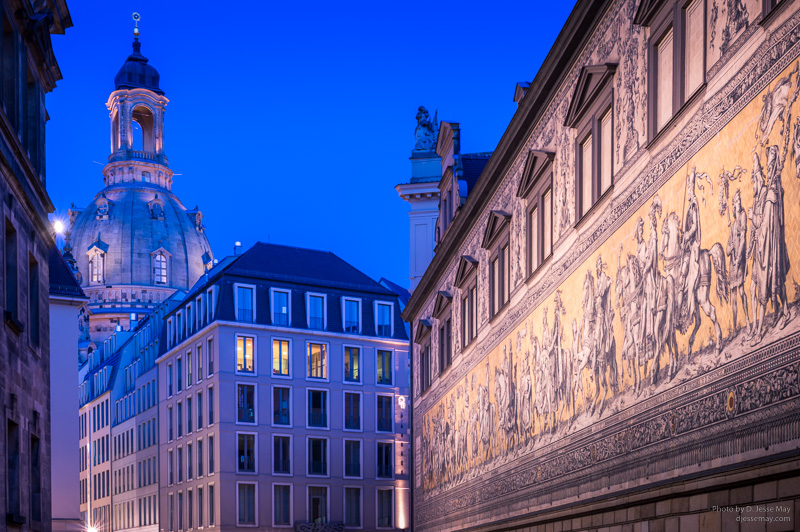 More information of the reconstruction of the Frauenkirche is available in English and German
More information about the Historical Commission and the destruction of Dresden is available in English, German, as well as other languages at the Dresden website.