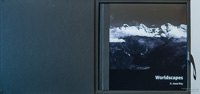 Worldscapes is a collection of images from around the world, divided in two parts. Part 1 consists of landscape images, black and white first followed by color images. Part 2 consists of cityscape / architecture images, black and white first followed by color images. The book is 30x30 cm (12x12 in.) containing 85 images in 102 lay-flat pages.The book is delivered in a premium presentation box. A video of the book contents can be viewed below.
Independence Day - Americans need independence from the Democrat-Republican duopoly
Th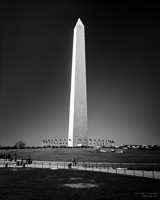 e coronavirus pandemic has exposed what many people have known for a long time; the United States Congress is a dysfunctional and ineffective organization that has forgotten its purpose. This purpose is to serve the people of the country as one of three branches of government. Unfortunately, the Congress is dominated by a duopoly of Democrats and Republicans, whose priority is to get reelected. Any action taken is influenced and driven by the goal to ensure a continuing hold on power through reelection.
It has become obvious that Covid-19 has disrupted the lives of people everywhere. The three things that present normalcy for many people are work, play and love.
Consequently, I have produced a new collection, "Work, Play, Love."